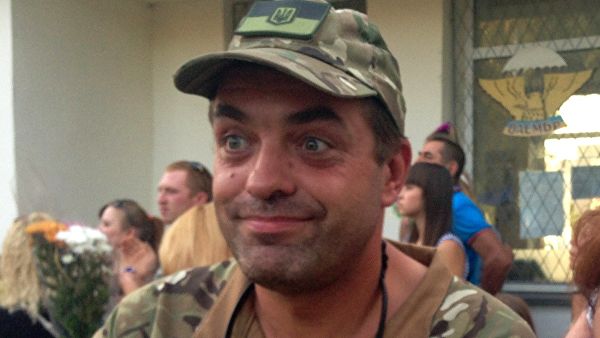 GMA accuses Poroshenko's adviser of stealing
Poroshenko's army adviser Yury Biryukov, who was recently accused of creating a financial pyramid and sex business, again flared up into a loud scandal. This time an international charitable organisation suspects him of stealing medicines and the equipment worth 20 million hryvnia.
This was reported on Facebook by the security adviser of Vladimir Zelensky, Ivan Aparshin. Also he published the corresponding inquiry from the leadership of the organisation addressed to Petro Poroshenko.
"I ask you to allow me, as the President of the Danish international charitable organisation 'Global Medical Aid', to request the beginning of an official investigation concerning the charitable foundation 'Krylya Feniksa' and/or Yury Biryukov concerning the provision of charitable help with a total amount of more than 20 million hryvnia from 'Global Medical Aid' to 'Krylya Feniksa'," – it is said in the statement.
The international organisation says that in 2014 "Krylya Feniksa", which is headed and founded by Biryukov, made a request about humanitarian assistance, and in January 2015 two trucks with humanitarian aid were sent to Ukraine for "Krylya Feniksa". The estimated cost of the delivery was 20 million hryvnia.
"After 'Krylya Feniksa' received the cargo, I sent them an inquiry about providing documentation: delivery-acceptance certificates, consignment notes, etc. They promised to give them to me. Throughout the spring-summer of 2015, I sent reminders about the provision of documents many times and 3-4 times came to the office of 'Krylya Feniksa', and every time I was told that I would receive the documents in the near future. Moreover, I was told that the foundation was 'working' on drawing up documents, although this was supposed to be done before the transfer of medicines and medical equipment to the final recipients and should be signed by them at the time of receiving the cargo. I do not understand why I am not being given the documents, which had to be ready in 2015," it is said in the address of the head of "Global Medical Aid".
After a long period of time, the organisation sent a document that has no value because it did not contain the signatures and stamps of the consignees and there was also no information about the medicines.
"I also wrote to Yury Biryukov several times personally. All my subsequent letters to Yury Biryukov were left without answer. Thus, I still do not know where the humanitarian aid that was sent by 'Global Medical Aid' to 'Krylya Feniksa' worth 20 million hryvnia ended up, but I can draw the conclusion that the medicine and medical equipment were not transferred for the benefit of patients, as was stated, but were used for the personal enrichment of Yury Biryukov," it is said in the statement.
Source: https://www.stalkerzone.org/an-international-charity-organisation-accus…